The Provincial government is protecting and preserving the environment by investing in 
85 projects
 across the province that help protect species at risk and their habitat.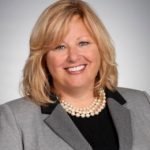 Huron-Bruce MPP Lisa Thompson welcomed the investments, noting that three of the 85 approved projects are being carried out locally through the 
Species at Risk Stewardship Program
.
"It is vitally important that we continue to protect and preserve our local habitats and especially those at-risk species," said Thompson. "Once they are lost, they are lost forever. I applaud those groups and volunteers who are dedicated to this work."
More than $154,500 has been awarded in Huron-Bruce to the following projects:
Huron Stewardship Council: $62,637 for its ongoing Conservation of Eastern Hognose Snake in Southwestern Ontario project in Goderich, and an additional $53,756 for its Turtle Recovery Actions project in Huron County
Natural Resource Solutions Inc.: $38,120 to continue its collaborative activities in support of Mottled Duskywing & Other Butterfly SAR Recovery in Grand Bend.
Jeff Yurek, Minister of the Environment, Conservation and Parks announced that the government is delivering more than $4 million in 2019-20 and up to $4.5 million in 2020-21 to support species at risk stewardship projects by non-profit organizations, Indigenous communities, and other stakeholder groups across Ontario
"Everyone has a role to play in protecting and recovering at-risk species and their habitat," said Minister Yurek. "Our government is proud to support on-the-ground projects that promote strong environmental stewardship and help preserve Ontario's rich biodiversity for future generations."
Protecting species at risk and their habitat is part of the government's Made-in-Ontario Environment Plan – a roadmap to preserving and protecting the province's land, air and water.